All
All
Product Management
News
Introduction
Enterprise outlets
FAQ
Enterprise Video
Enterprise Atlas
Hongta Renheng Attends China International Special Paper Exhibition
2023/08/31
10January 15 16,"National Special Paper Technology Exchange Conference and the 14th Annual Meeting of Special Paper Committee"and"2019 China International Special Paper Exhibition"Held in Quzhou City, Zhejiang Province.This conference invited experts, scholars and entrepreneurs at home and abroad to conduct in-depth exchanges and discussions on new views, new products, and new technologies of specialty paper and related industries. At the same time, it attracted more than 100 domestic and foreign specialty paper and upstream and downstream industries. Enterprises participate in the exhibition.
As a member of the special paper annual meeting, Hongta Renheng sent a new material development and industrial technology research institute.Technical staffParticipated in the exhibition, and with the relevant experts and enterprisesBusinessCommunication.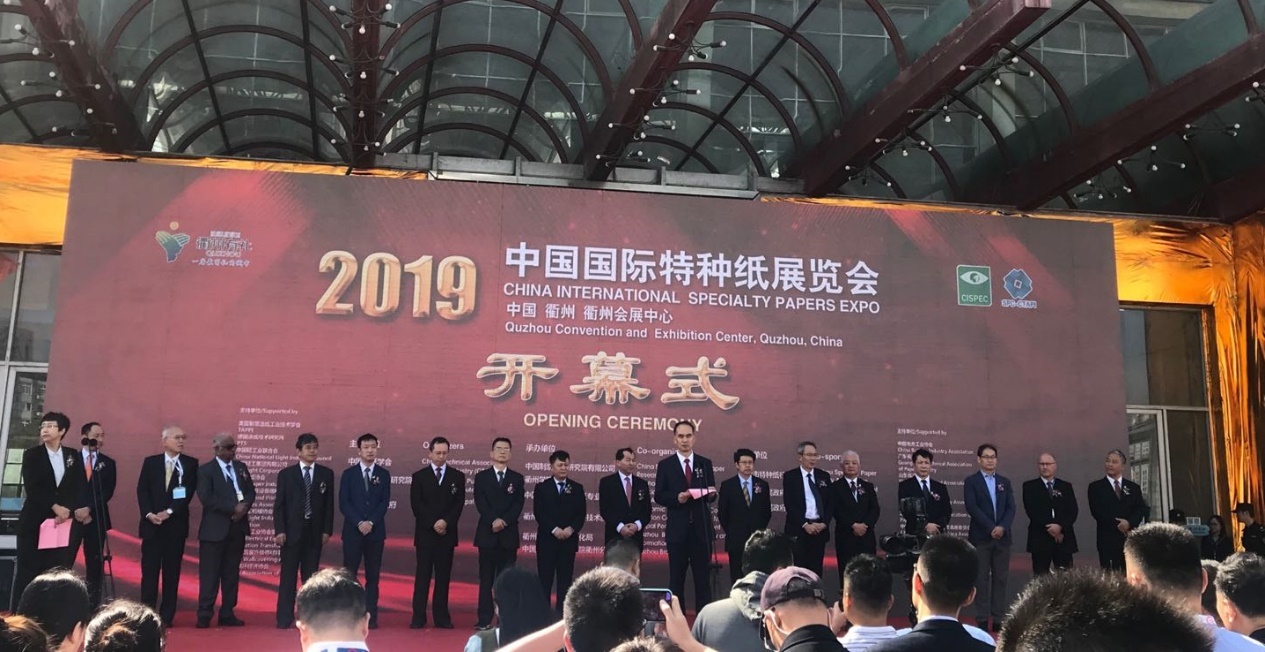 Although specialty paper is a niche product in the paper industry, it is applied to all aspects of production, life, clothing, food, housing and transportation because of its unique functionality. It is an indispensable basic material for the national economy. Special paper with different functions on display at the exhibition site: from forming paper to tipping paper to cigarette paper, every part of cigarettes contributes to special paper. Composite floor and plate furniture used in daily home and office are economical and practical, with wood texture and texture, and their surface layer is also made of special paper. Water conducting paper for manned spacecraftAlsoSpecialty PaperOne of the applications,It is an important material for the life support system of astronauts. In addition, the exhibition also exhibited hundreds of special papers such as carbonless copy paper, thermal paper, glassine paper, medical sterilization wrapping paper, nuclear dust filter paper, virus detection paper, anti-rust paper, capacitor paper, insulating paper, anti-counterfeiting paper, etc.
Special paper products have not only been quietly serving many industries from people's livelihood to high-end manufacturing, such as aerospace, aviation, automobile, electric power, electronics, medical treatment, building materials, food, machinery, military industry, etc., but also provide a strong boost to the development of human society. at the same time, the additional functionality also greatly increases the value of paper materials and brings considerable economic benefits.
Hongta Renheng PassAttendThe exhibition,SystemThe current situation and development trend of specialty paper industry are understood, which provides reference for the development of functional paper products and the further development of paper substitute plastic industry.
Chen Zhangyan, Institute of New Material Development and Industrial Technology
Related News
祝贺!福建省药品审评与监测评价中心实训基地在大博医疗正式授牌
2023年9月15日,福建省药品审评与监测评价中心实训基地签约及授牌仪式在大博医疗科技股份有限公司(以下简称"大博医疗")举行。国家药监局药品评价中心器械二部部长董放、专家郑立佳,省药品审评中心主任李宗、科长沈晓华,厦门市审评监测中心主任李剑青等一行,以及大博医疗董事长林志雄、轮值主席陈又存和副总经理卢忠炜等出席本次签约及授牌仪式。
All rights reserved©2023 Zhuhai Hongta Renheng Packaging Co., Ltd.
SAF Coolest v1.3 设置面板
JDUSX-ZXWG-WWAWE-ZEF
图片ALT信息: Zhuhai Hongta Renheng Packaging Co., Ltd.
违禁词: First, best, first-class, leading, unique, king, leader, leader, extreme,
无数据提示
Sorry, the current column has no content for the time being.!
You can view other columns or returnHome Page
SVG图标库
请自行添加图标,用div包起来,并命名使用