All
All
Product Management
News
Introduction
Enterprise outlets
FAQ
Enterprise Video
Enterprise Atlas
Li Hongfeng Went to Guohai for Investigation
2023/08/31
On December 19, Li Hongfeng, President of the Group and Deputy Secretary of the Party Committee, went to Guohai Company for research.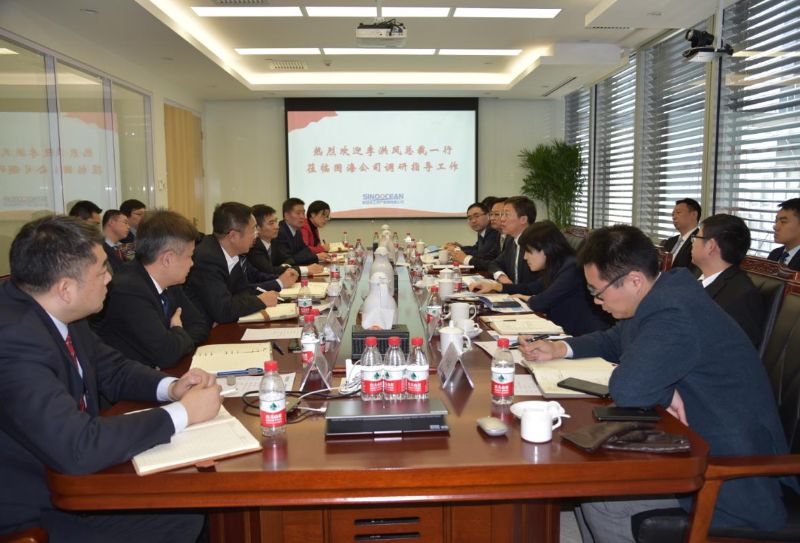 At the meeting, Deng Mingchuan, general manager of Guohai Marine Engineering, introduced the background of the company's establishment, focusing on the current progress of operation, the development of Party building and the next work plan.
Li Hongfeng fully affirmed the achievements made by Guohai Marine Engineering in the past year. He pointed out that the disposal of offshore equipment assets of central enterprises is of great significance, with strong professionalism, high asset value, complex technical standards, and extremely challenging and exploratory. Guohai Company should actively coordinate the various shareholder units, give full play to their respective advantages, form a synergistic effect, implement the SASAC "three-year action plan for the disposal of offshore equipment assets of central enterprises", and jointly help offshore equipment manufacturing enterprises to inventory, to protect the value of offshore equipment assets. At the same time, it is necessary to further enhance cohesion, build agglomeration advantages, and form the unique value of Guohai Company.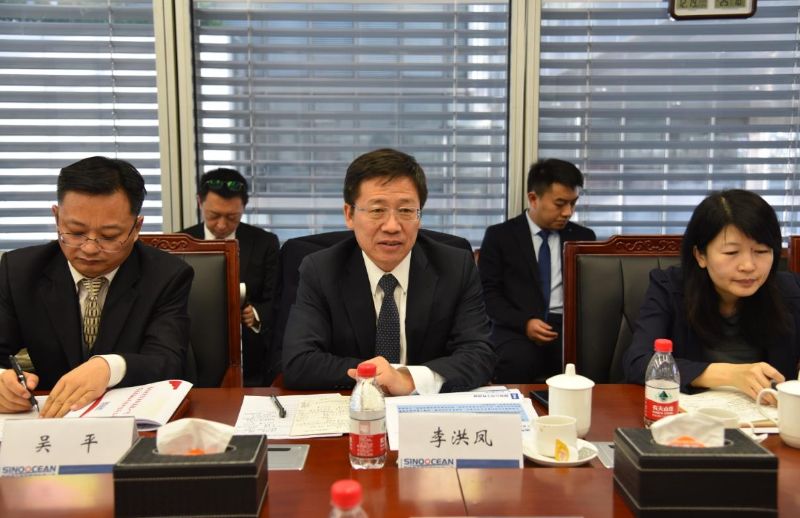 For the next step of Guohai company, Li Hongfeng pointed out: first, we should adhere to and strengthen the overall leadership of the party, especially in the current special period of enterprise operation mechanism, we should give full play to the leading role of the branch, the role of fighting fortress and the vanguard and exemplary role of Party members, focus on the center and serve the overall situation, and concentrate on the team management, Scientific exploration of performance management mechanism, Put in the necessary incentive means, third, the Group will give full play to the advantages of capital operation to help Guohai's capital needs.
The heads of the group's human resources department, financial management department, comprehensive management department, and capital operation department participated in the survey, and the leaders of Guohai Company and various functional departments attended the meeting.
Related News
祝贺!福建省药品审评与监测评价中心实训基地在大博医疗正式授牌
2023年9月15日,福建省药品审评与监测评价中心实训基地签约及授牌仪式在大博医疗科技股份有限公司(以下简称"大博医疗")举行。国家药监局药品评价中心器械二部部长董放、专家郑立佳,省药品审评中心主任李宗、科长沈晓华,厦门市审评监测中心主任李剑青等一行,以及大博医疗董事长林志雄、轮值主席陈又存和副总经理卢忠炜等出席本次签约及授牌仪式。
All rights reserved©2023 Zhuhai Hongta Renheng Packaging Co., Ltd.
SAF Coolest v1.3 设置面板
JDUSX-ZXWG-WWAWE-ZEF
图片ALT信息: Zhuhai Hongta Renheng Packaging Co., Ltd.
违禁词: First, best, first-class, leading, unique, king, leader, leader, extreme,
无数据提示
Sorry, the current column has no content for the time being.!
You can view other columns or returnHome Page
SVG图标库
请自行添加图标,用div包起来,并命名使用