All
All
Product Management
News
Introduction
Enterprise outlets
FAQ
Enterprise Video
Enterprise Atlas
Group and China Construction Bank signed a strategic cooperation agreement
2023/08/31
On December 3, the Group and China Construction Bank held a strategic cooperation signing ceremony in Beijing. Zhu Bixin, Secretary of the Party Committee and Chairman of the Group, and Liu Guiping, Deputy Secretary of the Party Committee and President of China Construction Bank, attended the signing ceremony and conducted in-depth exchanges on the strategic cooperation between the two parties. Tong Laiming, vice president of the group, and Zhang Gengsheng, vice president of China Construction Bank, attended the ceremony and signed a strategic cooperation agreement on behalf of both parties.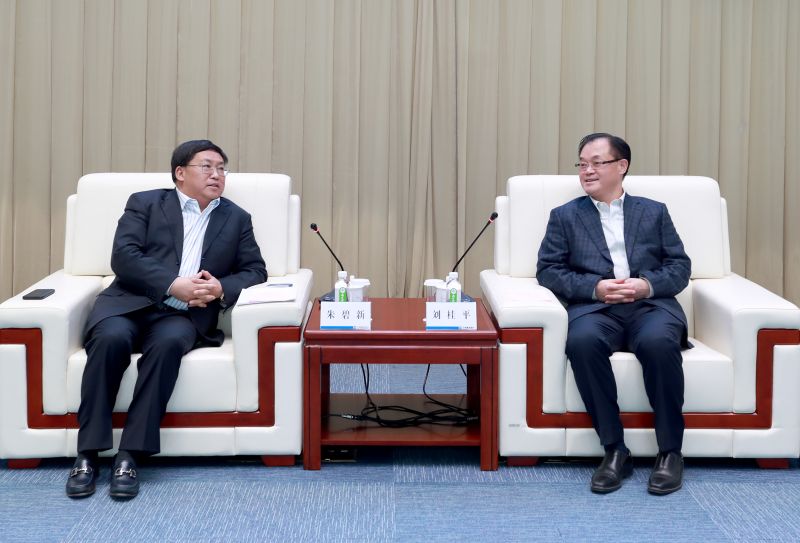 At the meeting, Zhu Bixin introduced the achievements of China Chengtong as a pilot state-owned capital operating company, as well as the development of the four major platforms of fund investment, equity management, asset management, and financial services. He said that China Construction Bank is a leading large-scale joint-stock commercial bank in China. It has made important contributions to China's economic construction over the years and has also given strong support and assistance to the development of China Chengtong. In the future, China Chengtong is willing to carry out more in-depth cooperation with China Construction Bank in various fields such as fund management, financial services, shareholding operations, asset management and health care, so as to contribute to the strengthening, optimization and expansion of state-owned capital.
Liu Guiping introduced the development status, strategic positioning and business distribution of China Construction Bank, and expressed his gratitude to China Chengtong for its long-term trust in China Construction Bank. He pointed out that the signing of this strategic cooperation agreement will further deepen the business cooperation relationship between the two parties. China Construction Bank is willing to give full play to its own advantages and provide China Chengtong with a full range of integrated services through investment banking mergers and acquisitions, financial technology, housing leasing and other multi-wheel driving roles. Financial services, a new chapter in bank-enterprise cooperation.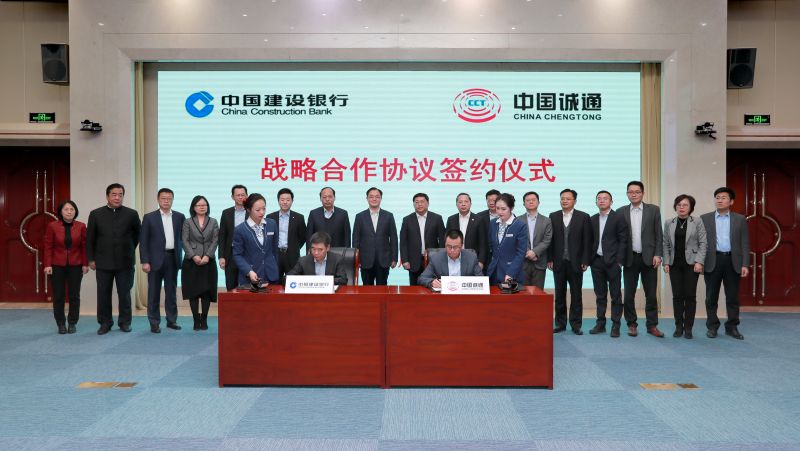 The purpose of this signing is to realize the close integration of China Chengtong Capital Operation Platform and the financial service platform of China Construction Bank. By deepening the all-round strategic cooperation relationship between banks and enterprises, to achieve complementary advantages, mutual benefit and win-win results, it is of great significance for the group to play the function of the state-owned capital operation platform, optimize the state-owned capital distribution structure of central enterprises, and improve the operation efficiency of state-owned capital allocation.
Relevant persons in charge of China Paper, Chengtong Finance, Chengtong Fund, China Kangyang, Group Financial Management Department, Financial Management Department, President's Office, and Asset Management Department; China Construction Bank Credit Approval Department, Strategic Customer Department, Asset Custody Business Department, Group Asset Management Department, Beijing Branch, CCB Fund, CCB Pension Relevant persons in charge attended the meeting and signing ceremony.
Related News
祝贺!福建省药品审评与监测评价中心实训基地在大博医疗正式授牌
2023年9月15日,福建省药品审评与监测评价中心实训基地签约及授牌仪式在大博医疗科技股份有限公司(以下简称"大博医疗")举行。国家药监局药品评价中心器械二部部长董放、专家郑立佳,省药品审评中心主任李宗、科长沈晓华,厦门市审评监测中心主任李剑青等一行,以及大博医疗董事长林志雄、轮值主席陈又存和副总经理卢忠炜等出席本次签约及授牌仪式。
All rights reserved©2023 Zhuhai Hongta Renheng Packaging Co., Ltd.
SAF Coolest v1.3 设置面板
JDUSX-ZXWG-WWAWE-ZEF
图片ALT信息: Zhuhai Hongta Renheng Packaging Co., Ltd.
违禁词: First, best, first-class, leading, unique, king, leader, leader, extreme,
无数据提示
Sorry, the current column has no content for the time being.!
You can view other columns or returnHome Page
SVG图标库
请自行添加图标,用div包起来,并命名使用