All
All
Product Management
News
Introduction
Enterprise outlets
FAQ
Enterprise Video
Enterprise Atlas
Company Profile
---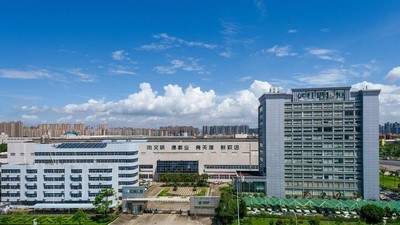 Zhuhai Hongta Renheng Packaging Co., Ltd. was established in 1991. It is the core platform of high-end packaging paper industry under China Paper Investment Co., Ltd., a large paper industry central enterprise in China.
The enterprise has 2 white cardboard production bases and 1 chemical raw material production base. Among them, the production base of white cardboard plate is located in Qianshan and Gaolan Port of Zhuhai City, covering an area of 340000 square meters and 400000 square meters respectively. There are 3 paper production lines and 1 film coating production line. The main technical equipment is imported from Finland, Austria and other countries, with an annual production capacity of 600000 tons. At present, it has brands such as "Hongren", "Hongta", "Silver Crown" and "Hongmei". Its products cover three major areas: food packaging, tobacco packaging and other high-end social product packaging.
In 2006, Hongta Renheng passed the quality, environment, occupational health and safety and food safety management system certification and obtained the certificate. It is the first paper-making enterprise in China to pass the certification according to the requirements of ISO 22000:2005 food safety management system.
Based on high-end packaging markets such as tobacco, food, medicine and cosmetics at home and abroad, Hongta Renheng provides customers with "personalized" products and services with a "differentiated" business strategy. Products cover tobacco packaging, food packaging and high-end social product packaging three major areas.
Tobacco packaging is the foundation of Hongta Renheng's development, with an annual sales volume of about 210000 tons, accounting for about 24% of the domestic cigarette card market. In 1995, through independent research and development, enterprises produced coated white cardboard for domestic cigarettes, which filled the domestic white cardboard market and opened an era in which domestic cigarette cardboard gradually replaced imported cigarette cardboard. In 1997, the company developed a "color fiber anti-counterfeiting white cardboard" with national invention patent technology, giving paper anti-counterfeiting function from the source of papermaking for the first time. The product also won the China Science and Technology Award-"National Science and Technology First Prize", which is the only paper product that has won this award so far. In 2009, 170 grams of soft pack hardened cigarette cardboard was developed, which solved the problem of poor molding effect of soft pack products and helped to reduce the weight of cigarette packs. At present, the enterprise cigarette card products with excellent printing and post-processing suitability to become a well-known brand of domestic cigarette packaging paper, products stable supply of major tobacco companies.
Food packaging is the mainstream development product of Hongta Renheng, with an annual sales volume of about 210000 tons. The enterprise has established a strategic cooperative relationship with domestic food packaging enterprises. The products are mainly used in the terminal food packaging of fast-moving brands such as Starbucks and Master Kang. Among them, the annual sales volume of liquid food packaging paper independently developed is about 10 tons. Innovative technology and stable product quality make Hongta Renheng the core supplier of global liquid packaging enterprises in the Asia-Pacific region. In 2012, the company took the lead in understanding that the application of perfluorocarbons in the field of food packaging paper will affect human health and safety. It gathered the professional and technical strength of the company and became the first company in China to develop fluorine-free coated oil-proof white cardboard. The high-quality product quality made Hongta Renheng a strategic supplier of paper packaging materials for international chain fast food companies in the Asia-Pacific region. The annual sales of oil-proof paper have ranked first in the domestic industry for many years.
As a central enterprise, shouldering social responsibility and adhering to the good wish of "paper packaging to make the world more environmentally friendly", Hongta Renheng took the lead in developing environment-friendly packaging products such as plastic-free coated food cardboard and PBS coated food cardboard, helping the country to ban plastic with practical actions.
With 30 years of continuous development, Hongta Renheng has won many awards, and won ten inventions and practical patents with the strength of technological innovation. In the field of high-end social product packaging, the company wins with personalized products. Among them, the company's self-developed "Identification code anti-counterfeiting white cardboard" is anti-counterfeiting from the source of packaging materials, achieving a significant anti-counterfeiting effect of "easy to identify and difficult to copy, it has greatly reduced the anti-counterfeiting cost of the end customer and the market anti-counterfeiting cost, and obtained good economic and social benefits. At present, it has been successfully applied in the packaging field of domestic medicine and cosmetics.
All rights reserved©2023 Zhuhai Hongta Renheng Packaging Co., Ltd.
SAF Coolest v1.3 设置面板
JDUSX-ZXWG-WWAWE-ZEF
图片ALT信息: Zhuhai Hongta Renheng Packaging Co., Ltd.
违禁词: First, best, first-class, leading, unique, king, leader, leader, extreme,
无数据提示
Sorry, the current column has no content for the time being.!
You can view other columns or returnHome Page
SVG图标库
请自行添加图标,用div包起来,并命名使用