All
All
Product Management
News
Introduction
Enterprise outlets
FAQ
Enterprise Video
Enterprise Atlas
Product quality standard
---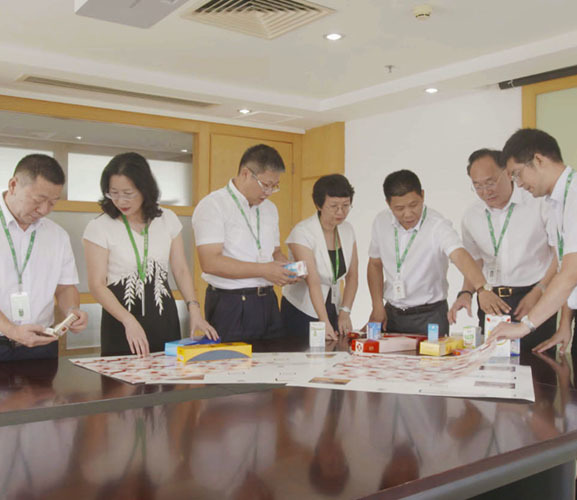 Introduction to the current use of white cardboard: The coated white cardboard produced by our company is a high-grade packaging material. Because it is completely made of raw wood pulp and can be completely degraded under natural conditions, it has good environmental protection characteristics. In addition, due to its special coating process, its surface has strong expressive force and reducing force on color, which fully meets the requirements of modern printing industry, therefore, white cardboard is widely used in various high-end packaging areas. By introducing and absorbing foreign advanced production technology and equipment, Hongta Renheng Paper Company has made our company's Hongta (HT) brand high-grade coated white cardboard reach the international advanced level in some indicators, narrowing the gap with international famous brand products, and can completely replace imported white cardboard.
When there is no national standard for white cardboard in China, our company has formulated and implemented the product standard of Hongta Renheng Paper Company according to the detection index of foreign high-quality white cardboard, and some detection indexes and performance are super high or reach the first-class products abroad. After the State Administration of Quality Supervision, Inspection and Quarantine and the State Standardization Administration jointly issued GB T 10335.3-2018 "Coated Paper and Paperboard Coated White Cardboard" national standard, our company revised the enterprise standard. The company's current corporate standards are:
Q/HR 1-2021 and Q/HF 2-2021 (implemented on October 20, 2021).
The high-grade coated white cardboard produced by Hongta Renheng Company is not only accepted by the majority of domestic users, but also has an impact on the same industry abroad.
All rights reserved©2023 Zhuhai Hongta Renheng Packaging Co., Ltd.
SAF Coolest v1.3 设置面板
JDUSX-ZXWG-WWAWE-ZEF
图片ALT信息: Zhuhai Hongta Renheng Packaging Co., Ltd.
违禁词: First, best, first-class, leading, unique, king, leader, leader, extreme,
无数据提示
Sorry, the current column has no content for the time being.!
You can view other columns or returnHome Page
SVG图标库
请自行添加图标,用div包起来,并命名使用