All
All
Product Management
News
Introduction
Enterprise outlets
FAQ
Enterprise Video
Enterprise Atlas
Product quality inspection
---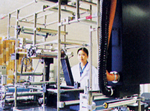 RK coating machine
It is a multifunctional experimental coating machine imported from Britain, which integrates coating, printing and lamination. It has a variety of coating head configurations, which can simulate offset printing, gravure printing and other printing methods, as well as hot melt adhesive lamination configuration. The width of the coating machine is 305mm, the maximum speed is 100 m/min, and the coating amount can be as low as 1g/m2 and as high as 30g/m2, which is suitable for the coating and printing experiments of the company's existing products and is more convenient for the coating and printing experiments of new products.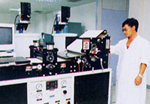 9000 full automatic sheet former
Automatic copy, each copy takes only 6 seconds. There are three slurry buckets each with a two-stage speed agitator, and their strength and related physical properties can be compared by single or mixed copying of different slurries.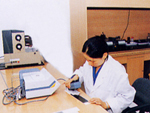 ISO constant temperature and humidity test center
The center is one of the important components of the company's effective implementation of the ISO9001:2000 quality management system. The test center is equipped with the most modern and advanced imported test instruments, most of which are controlled by a computer test program, and the test results are output by a printer. The staff of the testing center have been strictly trained and have high professional quality. In order to cooperate closely with the production, it is specially equipped with β-ray uniformity tester (Finland), IGT printing suitability tester and other related accessories, so as to make a comprehensive inspection of the printing performance of the paper and ensure the product quality.
FQA(Fiber Quality Analyzer) fiber quality analyzer
Optest laboratory fiber quality analyzer imported from Canada is a special testing equipment for fiber quality. It can quickly and accurately determine the fiber quality automatically. It is used for the incoming inspection of various wood pulp raw materials used by the company and the optimization of new wood pulp raw materials.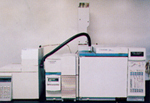 GC/MSD Gas Chromatography-Mass Spectrometer
It is a special analytical instrument for trace volatile organic compounds produced by Hewlett-Packard Agilent Company in the United States. The instrument consists of a 5973 mass spectrometer and a 6890N gas chromatograph. The perfect combination of gas chromatography and mass spectrometry makes the system have extremely high sensitivity and accuracy. Using this instrument, through the optimal selection of raw materials and strict testing of the company's products, to ensure that the company's products can meet the strict requirements of cigarettes and food packaging for organic volatiles.
All rights reserved©2023 Zhuhai Hongta Renheng Packaging Co., Ltd.
SAF Coolest v1.3 设置面板
JDUSX-ZXWG-WWAWE-ZEF
图片ALT信息: Zhuhai Hongta Renheng Packaging Co., Ltd.
违禁词: First, best, first-class, leading, unique, king, leader, leader, extreme,
无数据提示
Sorry, the current column has no content for the time being.!
You can view other columns or returnHome Page
SVG图标库
请自行添加图标,用div包起来,并命名使用